I'm constantly amazed at just how much my training is influenced by the people on this site. Whether you're looking for a new piece of equipment, an unusual exercise variation or just an idea of how others approach things, you'll enjoy these :
Over to you. I'd love to hear what you think : leave your comments on the above articles, and share them with your friends/colleagues/clients and so on.
NB : If you're keen to do a little fitness writing and would like to submit your own piece for Straight to the Bar, get in touch.
Video : What I Learned From Parents Who Don't Vaccinate Their Kids (Jennifer Reich)
A very positive way to look at the anti-vaccination issue, long term. How about you - how do you typically respond?

Gymchat 278 - TBA
We're still finalising the details for this week's discussion. I'll post them on the blog (and Twitter, Facebook etc) shortly.
In the meantime, take a look at some of the previous episodes of the show - (there's an example below, and a full list here). And if you've got any questions or comments on the various topics discussed, we'd love to hear them. Just leave a note below the video.



Previously
: In
Gymchat 251
we discussed
Gaining Maximum Functional Muscle Mass
with
Performing Strongman
Bud Jeffries
, and
Personal Trainer
&
Strength Athlete
Josh Hewett
. Great conversation.
If you missed the live stream (
or just want to go over a particular point again
), you'll find
the entire video here
.
NB : if you'd like to take part in a future episode - either as an interviewee, or as a guest host - just drop us a line. Love hearing how everyone else trains.

Tip of the Week: Modifying Lifts - The Jefferson
Each week we publish a number of tips and techniques via Twitter, the blog; and the newsletter. Wherever you are, there's always a way to improve what you're doing.
This tip comes to us from Jason's superb article 29 Things to do with a Barbell in the Corner; and looks at just one of the many ways to put a partly-loaded barbell to work. The Modified Jefferson Lift.
---
Over to Jason :
This is where you straddle the barbell with both legs, and grasp above the weights while you lower yourself straight down as if sitting down into a chair. The R.O.M. is limited so you can use heavier weights if you feel comfortable.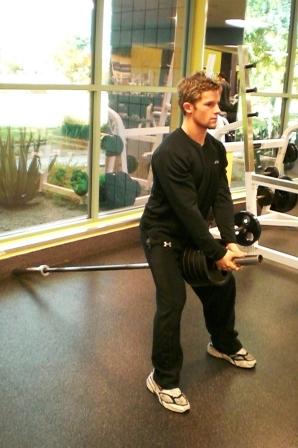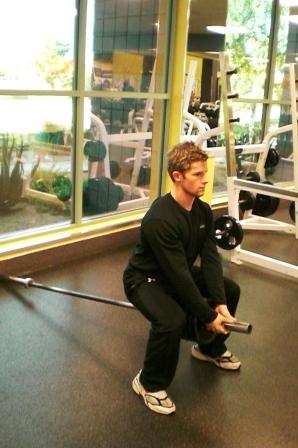 You can modify all kinds of lifts in similar ways. Good fun.



Checking Out : Jself (Massage Pillow)
Looks great.
The Jself is a pillow with massage/heating/music functions built in. Looks like an ideal post-workout device.
I'm keen to test one, though I suspect that the heating and massage functions feel pretty good regardless of their long-term abilities. And in the meantime, a spot of video :
The Jself.



---
Quick update on the Hip Thruster we mentioned recently - fantastic thing.
Rather than trying to explain how it works, here it is in action :
Good stuff Bret, looks great.