I'm constantly amazed at just how much my training is influenced by the people on this site. Whether you're looking for a new piece of equipment, an unusual exercise variation or just an idea of how others approach things, you'll enjoy these :
Over to you. I'd love to hear what you think : leave your comments on the above articles, and share them with your friends/colleagues/clients and so on.
NB : If you're keen to do a little fitness writing and would like to submit your own piece for Straight to the Bar, get in touch.
Video : Japanese NMN Human Safety Trial Concludes (My NMN Experiment)
We've noted the incredible anti-aging potential of NMN several times on this site, and this is a look at the first safety trial in humans.

Gymchat 278 - TBA
We're still finalising the details for this week's discussion. I'll post them on the blog (and Twitter, Facebook etc) shortly.
In the meantime, take a look at some of the previous episodes of the show - (there's an example below, and a full list here). And if you've got any questions or comments on the various topics discussed, we'd love to hear them. Just leave a note below the video.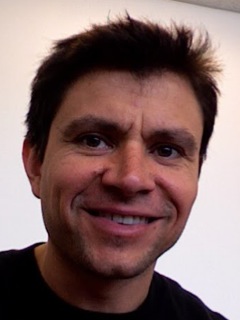 Previously
: In
Gymchat 241
we discussed
Advanced Fat Loss : Losing the Last 10lb
with
Online Fitness Coach
Vic Magary
, joined by
Personal Trainer (and Strength Athlete) Josh Hewett
. Great conversation.
If you missed the live stream (
or just want to go over a particular point again
), you'll find
the entire video here
.
NB : if you'd like to take part in a future episode - either as an interviewee, or as a guest host - just drop us a line. Love hearing how everyone else trains.

The Future of Fitness : Health & Fitness Predictions for 2020
Typically these articles contain several items which I'd expect in the coming year - both extensions of things we've discussed, and several leaps into the future.
This time, however, I'm going to point you to an article I wrote a few years ago (2015); looking at the things I expected to see in a commercial gym in 2020. I'm curious to hear your comments - are any of these things desirable, and things you'd expect to see?
Also, is there anything you'd change or add?
The original article :
Cheers.



Checking Out : Snowfeet II (Attachments That Turn Shoes Into Skis)
Interesting idea.
The Snowfeet II are simple attachments that turn any pair of shoes into miniature skis. Portable and quick.
Although it's not exactly the right part of the year to test these out (in the Southern Hemisphere, at least), I suspect they feel similar to the first generation of the product. Anyone here tried them?
(I suspect I'm not the only one who loves a spot of hiking/snowsports/outdoor training).
The Snowfeet II.



---
Quick update on the Hip Thruster we mentioned recently - fantastic thing.
Rather than trying to explain how it works, here it is in action :
Good stuff Bret, looks great.