This Week on Straight to the Bar
I'm constantly amazed at just how much my training is influenced by the people on this site. Whether you're looking for a new piece of equipment, an unusual exercise variation or just an idea of how others approach things, you'll enjoy these :
Ready to add your own opinion, workout log or training article? Just head over to the Forums, Training Logs, or swing by the Article Submissions page. They're fantastic ways to share your ideas.
Video : Single Arm Ring Push-Up
Love your ring training, and looking for a challenge? Try the Single Arm Ring Push-Up. Good fun.
Gymchat 137 - Grip, Clubs & Health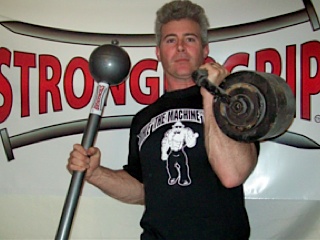 I'm a huge fan of hand and forearm strengthening. Serious grip training, and all kinds of leverage work.
This week we're taking a look at this superb partnership, particularly when it comes to using equipment such as clubs. Beautiful things.


Helping us explore this fascinating topic is none other than StrongerGrip's Ryan Pitts. Fantastic.


Details -
Who : Strength-training fans
Topic : Grip, Clubs & Health
When : Wed Sep 28, 9pm EDT (1am UTC)
How : Post a comment, question or reply
If you've never been to one of these discussions before, here's how to join in the fun. Simple, quick to set up and free.
And to see when it's on in your timezone, head over to the calendar.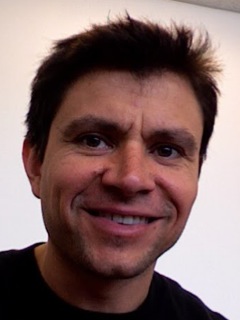 Quick update on last week's gymchat
: Thanks once again to everyone who took part in the discussion on
Heavy Training after a Break
. Some superb ideas in there.
For those who missed out on the conversation, here's the direct link. Was a great one.



Tip of the Week: Everyone Should Compete, At Some Level
Each week we publish a number of tips and techniques via twitter, Google+, the forums, the blog; and now the newsletter. Wherever you are, there's always a way to improve what you're doing.
This tip is an answer to the question 'Do you think everyone should compete, at some level?', directed at Nathan Teodoro during the Conditioning II Gymchat. A very interesting response.
---
From Gymchat 135 - Conditioning II :


I do, and here's why. When I was kickboxing, I was training for a big fight, and was doing about 2-4 hours of training per day, including all the basics, bag work, sparring, and so on. Because of the goal, my volume and intensity increased, and the additional sparring gave me ridiculous timing and distance. I could react so fast I didn't realize what I did until after it happened.

At that time, I had a roommate renting a room from me, and he was a decent taekwondo guy. We were getting ready to go out to meet some people at a club and he was feeling a little cocky and pretended to spar, and threw a kick toward me. I still have no recollection of doing ANYTHING, but he was looking up at me from the floor and holding his jaw. He didn't look happy at all. We went out but he didn't talk to me for a day or two. I had no idea what I did, but that's what competition does - it forces you past plateaus. That's why I think that competitive martial arts produce the best results, to be blunt.
Good stuff.
Re-reading : Never Let Go (Kindle Edition)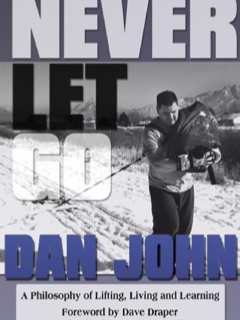 I love this book.
As an avid reader, I really don't care about the format that a book comes in. Paperbacks, hardbacks, ebooks, audiobooks - they're all good.
Still, I've been reading quite a few of them lately via the Kindle app on the iPad. For books where the precise placement of images is not exactly critical, this combination is ideal.


Fitting the bill perfectly is the book I'm currently re-reading : Dan John's Never Let Go. I stumbled across this one whilst browsing the Kindle Store, and another reading was definitely on the cards. It's a fantastic book.
Taking the form of a collection of Dan John's essays, Never Let Go shares his philosophy of life and lifting in a superb way. From the product description on Amazon :
'You'll learn...How to get stronger, faster and leaner; Simple steps to great conditioning; What it takes to compete at high-level athletics; Dan John's top training tips; Effective workouts to carry you through your training seasons; Variations of the classic 5x5 workout; Sample kettlebell and barbell workout combinations; Outdoor cardiovascular training options for athletes; And much more...'
As you can see, it's comprehensive. If you love Dan John's take on the world (and admire his ability to keep getting stronger without injury), check out Never Let Go. Brilliant.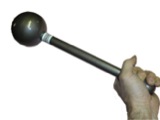 Quick update on the StrongerGrip Loadable Club Set we noted a while ago : I had a great discussion recently on club workouts for beginners. Great way to train.
When it came to the equipment part of the discussion, we both agreed on the loadable clubs from StrongerGrip. 3lb empty and around 8lb loaded up. Beautiful things.