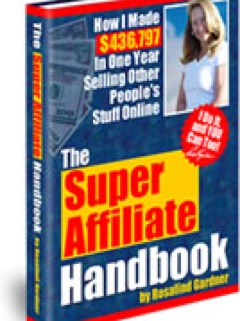 This site's been around since 2004
, and in that time I've helped a number of strength-focussed individuals (
from professional athletes to people who just like looking after themselves
) to share their passion online. This includes everything from the basic '
setting up a website
' to '
treating it as a business
' and earning good money in the process.
In this article, I'll outline the many affiliate products I promote on the site. If you're new to the idea of helping to sell other people's products, the idea is simple : each time someone buys one of the products, you earn a commission. Typically between 10 and 50%.
NB : if you're keen to learn everything there is to know about this wonderful process, I highly recommend Rosalind Gardner's The Super Affiliate Handbook. Brilliant resource.



Strength Tools
Conditioning Tools
Rehab & Prehab
Diet and Nutrition